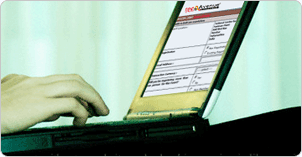 An event without a website and a booking engine is like a cricket match without the key players that will win the match for.
Today, we live in a society where an 'Online Culture' reigns supreme. The internet has become an integral part of our lives from running businesses and looking for information to buying products and services online. Today, there are millions of people are online, many of who are interested in what you have to say or sell. Therefore, any business looking to increase their sales margins needs to go online to sell.
What do I mean by going online?
When I talk about going online, I'm not just referring to having a website where delegates can learn about your event and what type of registration or ticket options are available. I am talking about having a complete online sales engine i.e an event website + online registration facility + a payment gateway. This type of ecommerce enabled website achieves 3 goals - provides your delegates with event information, enables them to register instantly and pay immediately, thereby, completing the entire sales process directly online.
Now, I'm sure you are thinking that in theory a complete online sales engine sounds beneficial - access to large audiences, instant sales closure, immediate payments, increased attendance and enhanced profits. But, what type of investment is involved in building a booking engine for my event? How much development time is required? And, most importantly, is the cost justifiable?
Consider this:
There are over 6,606,971,659 people online currently.
Source: (www.internetworldstats.com)
This number is expected to increase in the future, as the internet continues to gain popularity across the world.
Moreover, you do not have to build your own ecommerce enable website, you have the option of signing up for an online event management solution like EventAvenue that will help you develop a website for your event, provide you with a booking engine a range of highly automated online features and tools to manage your event and a built-in payment gateway to accept payments online.
What is EventAvenue and how will it help you?
EventAvenue is an all-in-one online solution that works for you from your website and empowers you to manage your event from anywhere and at any time. Be it registration, sales, invoicing, ticketing, CRM, accounting and reporting tasks; it can automatically handle almost all of your pre-event, on-site and post-event tasks easily, quickly and cost-effectively. EventAvenue comes with an in-built multi-lingual, multi-currency payment gateway that will enable you to confirm bookings instantly and accept payments real time. EventAvenue's has a wide range of payment options also ensures that you will also never loss a sale because of lack of payment option – all major credit cards and 19 Indian, 20 Chinese and 3 Singaporean net banks, cash cards and mobile payment options.